What happens when we first meet with you? I like to meet for an hour or so and get to know each other. Currently, due to the COVID-19 virus, I am not meeting couples in person. Alternate means such as Facetime or Skype, can be used to hold our meeting. (Normally, I try to find a coffee shop where we can meet that is equal distance for you and me.) We will talk about how you envision your 2021 wedding ceremony.  I will ask you a lot of questions to help me plan your wedding and my remarks. Out of state and just coming in prior to the wedding? We can also Facetime or Skype. At the end of our meeting I will ask you to mail a check or cash for one-half (non-refundable) of my fees to book  my services and get your ceremony on my master calendar. You are also welcome to pay the full amount of my fees if you prefer.

Do I have control over what is said in my ceremony? You may be as involved as you want in the creation of the ceremony, or I can make suggestions if you have no clue what you want. I think that people who attend weddings often like to hear "your story" of how you met and fell in love and /or something about the two of you that would be fun to share. My ceremonies are non-denominational. I will send you the final script so that you can approve it.

How long is your service? Church weddings are traditionally longer with  many scripture readings, vocalists, etc.  I would figure on about 20-25  minutes. Anything longer than 30 minutes and your guests will begin to check their text messages:-)

Do you attend the rehearsal dinner and reception? No. While I am deeply honored to officiate your wedding ceremony, I believe that the rehearsal dinner and wedding reception is a celebration for family and friends.

What is helpful for you from the bridal couple? A good sound system is always helpful. Your dj should  be able to provide a lapel microphone or a microphone on a stand, freeing up my hands to hold the wedding script.

We have children from a previous marriage. Can you include them in the ceremony ?

Yes. In fact, I encourage that. It is important that they have a part in your wedding ceremony, and I can make some suggestions on how  to do that.

​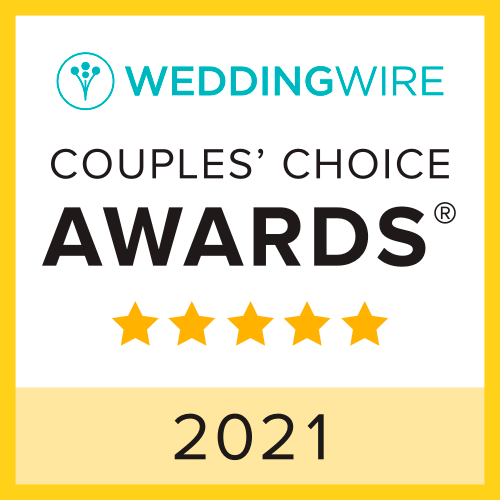 Click the above box to read reviews